Brussels Legal Articles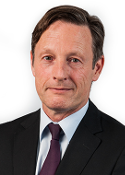 Paul Lugard studied law at the University of Groningen, a vibrant, but also a somewhat far-away city in the northern part of the Netherlands. After a traineeship at DG COMP, then called DG 4, he spent a year at the College of Europe and was then hired by one of the larger Dutch firms in Rotterdam, Trenité van Doorne. After five years he moved to an in-house position at Philips, where he would spent more than a decade, the last few years as Senior Vice President and Head of Antitrust. It was an exciting and interesting period and Paul Lugard have made some good friends there. In 2012 I was asked to set up the Brussels office of Baker Botts, together with Catriona Hatton, who was then the partner in charge of the Brussels office of Hogan Lovells.
For more Brussels Legal articles click here.